Date & Time

Sun, Aug 27 | 10:30am–2:30pm

Cost

SOLD OUT

Location

Learning Center | Ages 14 & up
Watercolor is an important tool for any aspiring artist, and one often mastered by many concept artists of The Walt Disney Studios, including Eyvind Earle. Learn the basics of this expressive medium and create your very own watercolor masterpiece in this hands-on workshop with professional illustrator Brian Bowes. Participants are encouraged to bring a brown bag lunch or pre-order lunch from the museum café.
Boxed lunches are available for purchase through the museum café and include a sandwich, a bag of chips, a 12 oz. bottle of Crystal Geyser still water, and a piece of seasonal fruit. You may pick up your boxed lunch at noon in our lower lobby. Click the "Buy Tickets" button above and select either turkey, ham, or vegetarian (egg salad) sandwich; each sandwich is served on focaccia bread with lettuce, tomato with a packet of Dijon mustard and mayonnaise.
About the Instructor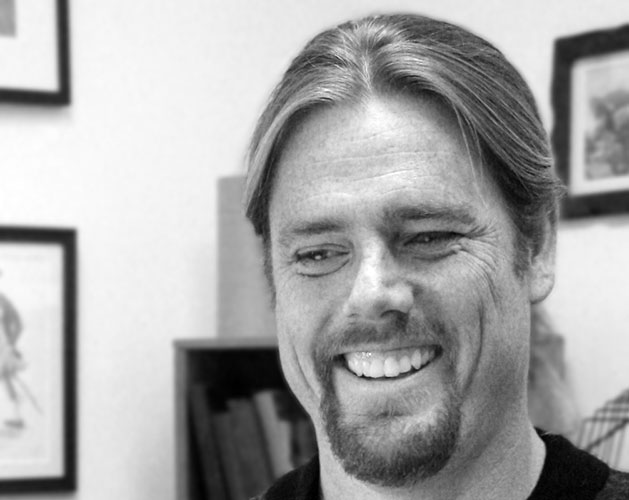 Brian Bowes
A Santa Cruz-based artist, Brian Bowes' illustrations shine with storytelling, draftsmanship, and creativity. His work has been included in numerous books, notably in The Story of the Fisherman published by Foolscap Press in 2015. The Story of the Fisherman has been collected by university libraries from around the world, and a copy can be found in the Rare Book and Special Collections Division at the United States Library of Congress.
Bowes earned his Associates Degree in Graphic Design, graduated with distinction from the California College of the Arts with a BFA in Illustration, and graduated with his MFA in Illustration from the University of Hartford.
Bowes enjoys sharing his passion for art with others through workshops and presentations. He has been a guest lecture for the University of Berkeley, the California College of the Arts, and the Academy of Art University. He has led workshops at the Santa Cruz Art League. He is the Youth Education Director for the Santa Cruz Mountains Art Center and also teaches in the Art After School program.