Date & Time

Sat, Mar 3 | two shows: 1pm–2:30pm & 4–5:30pm

Cost

$30 members | $25 student and youth members | $40 non-members | $35 student and youth non-members

Location

Theater
Walt Disney was a pioneer of special effects, from his very early days experimenting with the Alice Comedies (1923–27) through breakthrough films like Mary Poppins (1964). While technology has greatly evolved since Walt's time, visual effects artists of today continue to learn from the artists of earlier generations. Few can speak to this better than Harrison Ellenshaw, son of Peter Ellenshaw, one of Walt's leading visual effects artists. Join Harrison as he discusses his own work with visual effects on films like Pete's Dragon (1977) and Tron (1982) and his childhood memories growing up around Walt Disney himself.
About the Speaker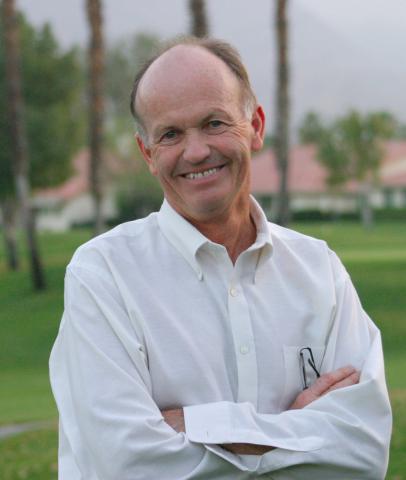 Harrison Ellenshaw
Visual effects artist and designer Harrison Ellenshaw began his film career in the early 1970s at The Walt Disney Studios, working as an apprentice matte painter on Bedknobs and Broomsticks (1971). While working on Pete's Dragon in 1975, Harrison was contacted by renowned English director Nicolas Roeg to do the effects for The Man Who Fell to Earth (1976) starring David Bowie. Harrison "moonlighted" on the film while working at Disney, which led to him being asked to do matte paintings for Star Wars: Episode IV – A New Hope (1977). Two years later, he worked with his father, production designer Peter Ellenshaw, on The Black Hole (1979). The film received an Oscar®-nomination for its stunning visual effects. In late 1979, Harrison left The Walt Disney Studios and moved to Marin County to work at the relocated Lucasfilm effects facility, Industrial Light and Magic (ILM), as matte painting supervisor for Star Wars: Episode V – The Empire Strikes Back (1980). Harrison returned to Disney for Tron (1982), when he served as associate producer and co-visual effects supervisor on this ground-breaking film.