Date & Time

Sat, Jun 16 | 1pm

Cost

$30 members | $25 student and youth members | $40 non-members | $35 student and youth non-members

Location

Theater
Walt Disney's Nine Old Men were a group of animators who were responsible for some of the most impressive and memorable work created at The Walt Disney Studios from the early Mickey Mouse cartoons through the mid-1980s. Toward the end of their animation careers, these artists became vital mentors to the up-and-coming animators recently hired at the Studios. In conjunction with our newest exhibition, Walt Disney's Nine Old Men: Masters of Animation, hear reflections from one of these up-and-comers who had an opportunity to learn directly from these prolific artists. In this program, Dale Baer shares his memories of the five years during which he worked with six of the Nine Old Men. Having learned some significant lessons from these masters, Baer went on to have a career in animation that included work as a lead animator on The Princess and the Frog (2009), a supervising animator on Winnie the Pooh (2011), and a supervising animator on The Emperor's New Groove (2000), which earned him an Annie Award. Hear about Baer's own prolific career, the professional advice that he received in working with these mentors, and stories of what it was like at the Studios with these geniuses.
About the Speaker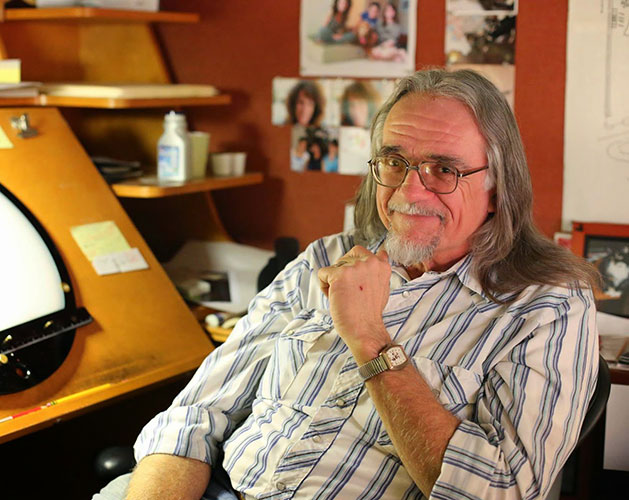 Dale Baer
Dale Baer has been part of the animation industry for 47 years. He attended Chouinard Art Institute, now CalArts, began his career at Filmation Studios working on Saturday morning cartoons, and then spent 23 years with Walt Disney Feature Animation. Baer headed up the Los Angeles unit on Who Framed Roger Rabbit?; also worked outside of Disney for Ralph Bakshi, Richard Williams, Quartet Films, and Hanna-Barbera. He owned Baer Animation in Studio City, California for 12 years, where they animated commercials for agencies such as Leo Burnett and Ogilvy-Mather, in addition to projects for The Walt Disney Studios, including such as Mickey's Christmas Carol and The Prince and the Pauper. Baer retired from Disney in 2015, but is busier than ever doing freelance projects for Warner Bros. and Duncan Studios, teaching traditional animation at CalArts, and mentoring young animators through the Academy of Motion Pictures Arts and Sciences' "Spark" program.
Schedule subject to change. Please check calendar or ticket desk on the day of your visit for most current schedule.