Pocket Full of Colors: An Illustrator's Dive into the World of Mary Blair
Buy Tickets
Date & Time

Sat, Feb 3 | 2pm

Cost

$25 members | $20 student and youth members | $35 non-members | $30 student and youth non-members

Location

Theater
Mary Blair, recognized as one of Walt Disney's favorite artists at The Walt Disney Studios, had a unique, vibrant illustration style which inspired some very colorful Disney films during the 1940s and 50s. Blair's work continues to inspire artists and storytellers today, as evidenced by the recently released children's book, Pocket Full of Colors: The Magical World of Mary Blair, Disney Artist Extraordinaire. Join illustrator Brigette Barrager as she leads you through her journey of capturing Mary Blair's unique spirit for Pocket Full of Colors. Learn all about the research, practice, and process that is needed for creating a book that honors the legacy of one of Walt Disney's most beloved artists, and the challenges that Barrager overcame along the way. This program will be followed by a book signing of Pocket Full of Colors, available for purchase at the Museum Store.
This program is suitable for all ages. Families with children are welcome to attend the companion program, Storytime for Kids: Pocket Full of Colors with Brigette Barrager.
About the Speaker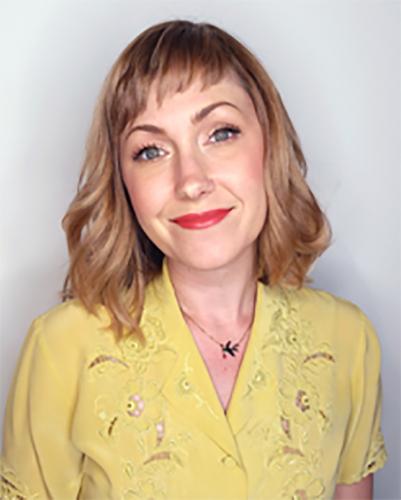 Brigette Barrager
Brigette Barrager is an artist, character designer, illustrator, and writer of children's books. She is best known for illustrating the best-selling picture book Uni the Unicorn by Amy Krouse Rosenthal. Barrager earned a degree in Character Animation from the California Institute of the Arts, where she now also teaches. With her work, Barrager brings distinctive characters to life through her unique sensibilities in color, shape, and composition. She is always in search of stories that are both emotionally resonant and whimsical. Barrager lives and works in Los Angeles with her handsome husband Sean, a grumpy little dog, and two rascally gray kitties.