TALK | Claire Keane: Finding Your Artistic Authenticity
Buy Tickets
Date & Time

Sat, May 19 | 2pm

Cost

$30 members | $25 student and youth members | $40 non-members | $35 student and youth non-members

Location

Theater
As the daughter of legendary Disney animator Glen Keane and granddaughter of Family Circus comic artist Bil Keane, Claire Keane had big shoes to fill. She knew she wanted to be an artist in her own right, but in order to accomplish that, she had to discover her own artistic voice. Join Claire as she speaks about her journey to becoming a successful Disney visual development artist and children's book illustrator, and how she found her own authenticity along the way. She will speak to the challenges of finding a work/life balance as an artist, how she kick-starts her imagination, and how she discovered inspiration for her book Little Big Girl within her own family. This program will be followed by a book signing. Little Big Girl and Once Upon a Cloud are both available in the Museum Store.
This program is presented in conjunction with Make Believe: The World of Glen Keane and is suitable for all ages. Families with children are welcome to attend the companion program, Storytime for Kids: Little Big Girl with Claire Keane.
About the Speaker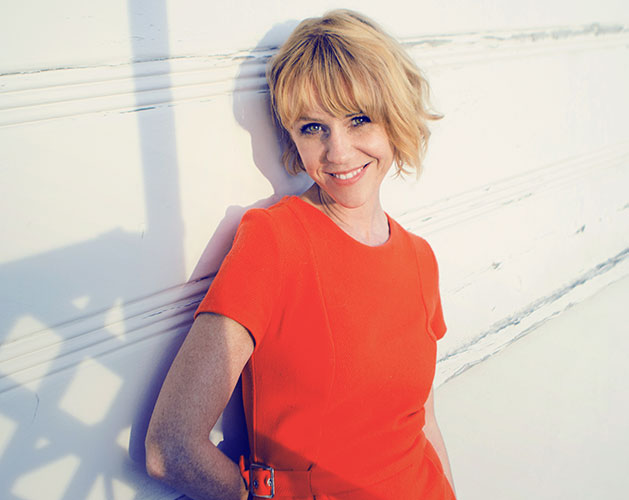 Claire Keane
Claire Keane is no stranger to drawing inspiration from family. As a kid, she was often a muse for her grandfather's comic strip The Family Circus, and watched her father, legendary Disney animator Glen Keane, design Ariel from The Little Mermaid (1989) after her mom. Now a mother herself, Claire too finds an endless source of inspiration right in her own home. She is the author of Once Upon a Cloud and is also known for her work as a visual development artist at Walt Disney Animation Studios on Tangled (2010) and Frozen (2013). She lives in Venice Beach, California with her husband and two kids, Matisse and Roman. You can learn more about Claire at claireonacloud.com.